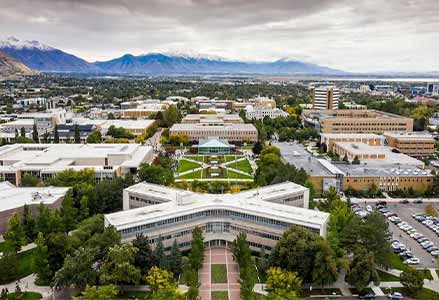 Client: Brigham Young University (BYU)
General Contractor: AES Systems
Project Description: Genetec Security Center and IP Video equipment.
Project Timeline: 2012 – Present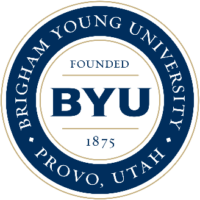 Brigham Young University (BYU)
Is a private research university in Provo, Utah, United States. It was founded in 1875 by religious leader Brigham Young, and it is sponsored by The Church of Jesus Christ of Latter-day Saints (LDS Church). The university's primary focus is on undergraduate education, but it also has 68 master's and 25 doctoral degree programs, including a Juris Doctor program.
Academic staff: 1,264 full-time, 486 part-time.
Administrative staff: 1,200 full-time, 900 part-time.
Students: approx. 34,000 enrolled
Campus size: 560 acres, with over 300 buildings.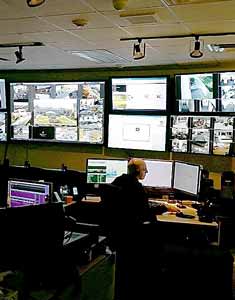 Project Description:
For over a decade AES has worked with Brigham Young University on a variety of security projects. Ranging from installing video surveillance systems in buildings all over campus, to supplying cameras and other security equipment.
BYU had the critical need of enhancing their security for the growing Provo campus. This would require a transition from legacy security technologies that are out of date and failing, to a new unified platform where all security systems could be hosted, monitored, and scalable. The University had a variety of challenges to address for their security needs like, securing and accessing parking lots and parking enforcement, video surveillance cameras, access control, intrusion detection, and health/safety systems all needed consideration. This massive project was accomplished by Genetec's and BYU's security teams, who develop and execute a plan for this upgrade and migration to the new security platform. The Genetec Security Center platform allowed for all these devices and systems to connect and operate in one software solution.
AES Systems was able to support this project through being the local Genetec dealer in providing software licenses for Genetec Security Center, and through supplying the Genetec AutoVu license plate reader cameras for parking gates.
See Genetec white paper for the BYU project.
https://www.genetec.com/customer-stories/brigham-young-university-unified-security