What is Cloud-Integrated Security?
Traditional Video Surveillance and Access Control systems use on-site servers running application-specific software supporting video management and access control devices. In a cloud-based system, the management software is in the cloud eliminating the need to purchase and maintain server(s) and software for your security systems. Providing peace of mind that your system is not dependent on the operation of a local server and that your security software is always up to date.
Cloud-based renders access control is exceedingly cost-effective, removing the need for physical servers, as well as making physical access cards unnecessary by allowing smartphone credentials to be used. Also allowing you to easily monitor and manage your facility remotely, and if an employee is struggling to enter the facility with their credentials, or does not have access to a location, you can create new credentials for them, or grant access immediately from anywhere.
Additionally, all of this can be managed through a web-based application that can be accessed on a desktop or mobile device, meaning that you don't need to worry about having software installed and updated in order to be able to manage your facility remotely. Your systems will always be up to date, and won't take up your bandwidth in order to properly operate.
Why Cloud-Integrated Security Systems are Beneficial
An added benefit of these cloud-based systems is that your surveillance system is easily scalable, allowing for the level of integration that you require for your facility. As new cameras or secured doors are added to your facility, you can easily link them through the cloud-based management application.
Other benefits include: The ability to have operations with multiple locations all on the same security platform, live video or history can be viewed simultaneously by many users without taxing facility internet connections, an unlimited number of users can have system access to view and manage based on assigned rights.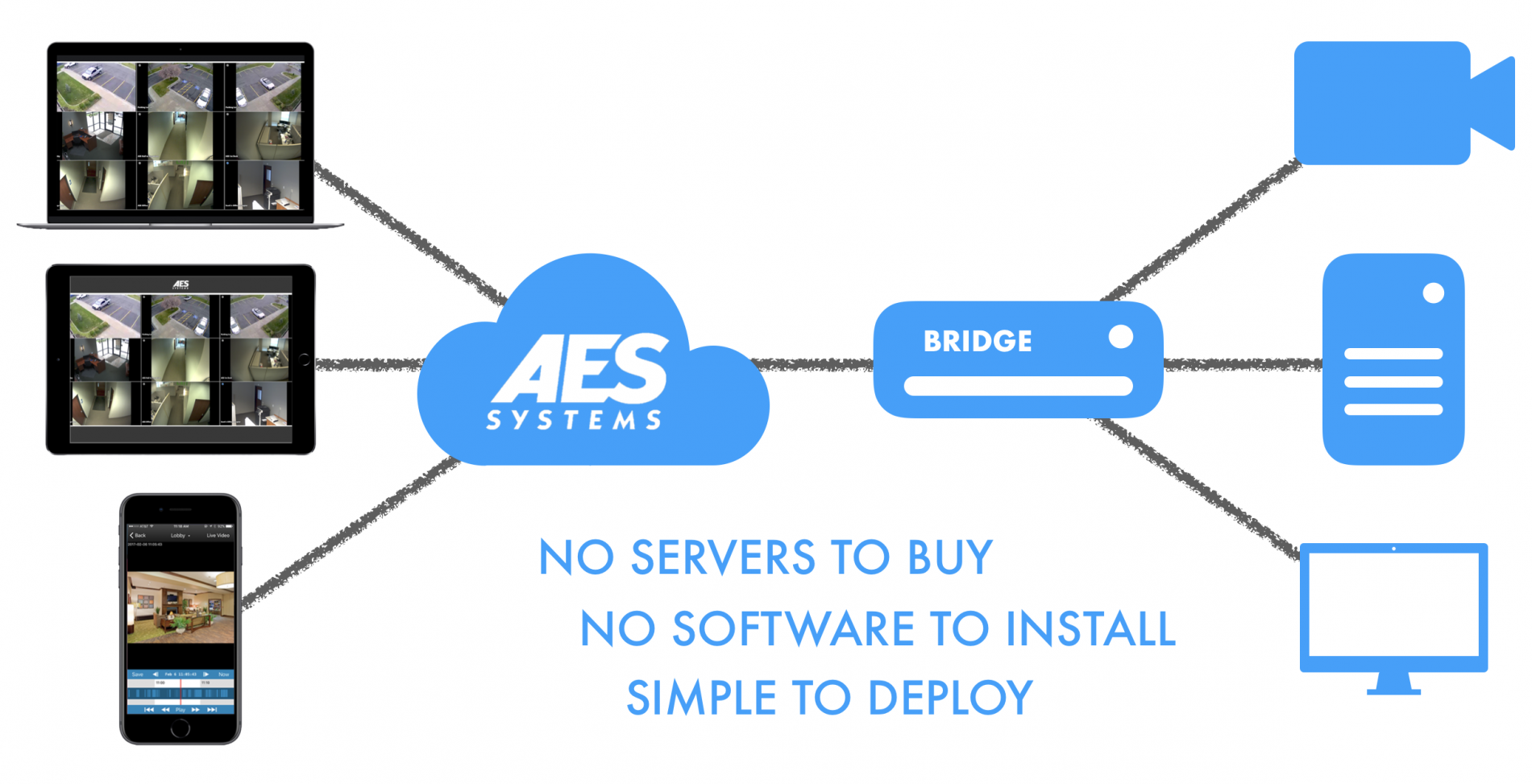 How it works