Security System Installation Services
Certified Technicians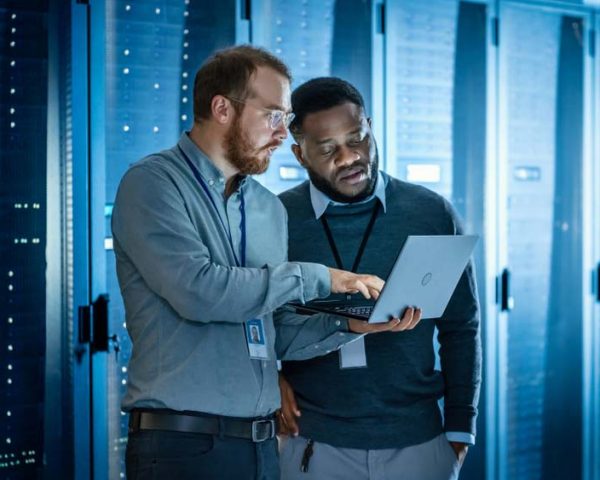 Turnkey Installation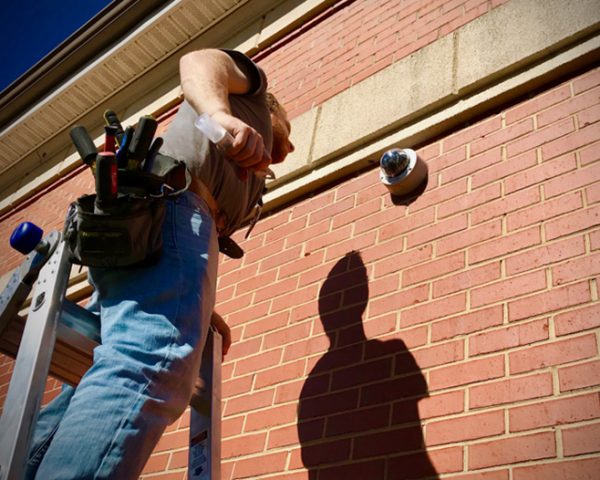 Pre-Assembly Testing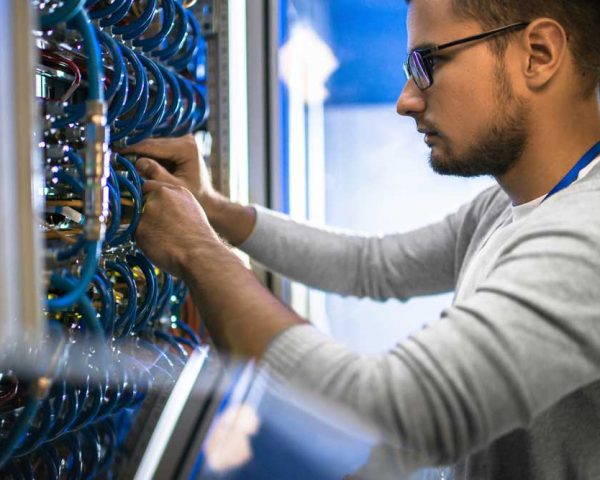 AES provides quality turnkey installation of our custom-designed integrated systems.
Our factory-trained certified technicians work with each client for the entire duration of the project to ensure that quality of the installation and budget are satisfactory. This turnkey approach extends all the way from initial discovery meetings through pulling cable, installation, testing, commissioning, and training.
Depending on the size and/or scope of a system, we also can be an installation subcontractor for security equipment manufacturers.
Quality Control
Prior to installation, we pre-assemble and test each piece of equipment for optimal performance and quality control. Our installations are second to none because we take the time to ensure our installations are neat and aesthetically pleasing with clean lines and strategic placement based on our customers' goals and objectives.
Certified Technicians
At AES Systems, we know that the installation of security systems can sometimes be a security issue in and of itself. For this reason, we provide only certified technicians to perform the installations of our systems in your facility. You need to be able to rely upon a technician who not only understands the technical work that they are installing, and how to trouble-shoot issues as they arise during this process, but can also conduct themselves professionally. Our technicians are assigned to a client for the entire duration of the project to ensure that the process, from design to installation, is satisfactory for the client.
Turnkey Installations
This practice of assigning our technicians to a client throughout the entire process allows us to provide quality turnkey installations of our custom-designed systems. Being able to trust that the same technician or team will work with you from the beginning of the project to the end means that you can focus on the rest of your facilities operations, while we design, fabricate, install, and test your integrated system.
Pre-Assembly Testing
Prior to assembly and installation within your facility, we test each individual piece of your new system, to ensure that it will function as needed. This attention to detail and quality control is vital to build and install a system that will work in any high-heat, radiation exposed, or other hostile environment.
As an Authorized Dealer for our equipment partners we have access to factory trained companies across the country and overseas to better support our contractors and customers with installation and maintenance as needed.