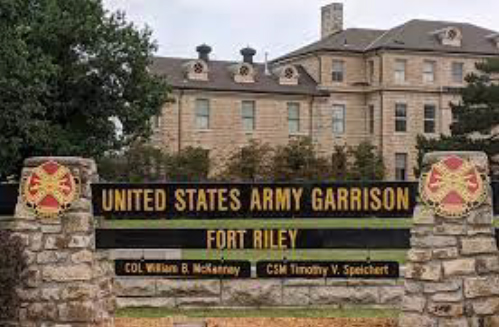 Client: Fort Riley Army Base, Kansas
General Contractor: AES Systems
Project Description: Security System Installations, Upgrade and Maintenance Contacts
Project Timeline: September 2000-Present
Fort Riley Project
Fort Riley is located in northeastern Kansas, one hour west of Topeka, the state capitol. Fort Riley is in both Geary and Riley counties. The two primary local towns are Junction City (mostly a military town) and Manhattan (mostly a college town, home to Kansas State University). There are a number of small country towns and a great deal of farmland in this area.
Fort Riley serves nearly 14,998 active-duty Service members, over 15,703 Family members, over 4,810 retirees and over 5,488 civilian employees. These numbers do not include all the National Guard and Reserve members that come to train at Fort Riley.
Source https://installations.militaryonesource.mil/in-depth-overview/fort-riley
Fort Riley served as a training center during all of the major wars of the 20th century. Training centers were established at Camp Funston, and later, Camp Forsyth, where Soldiers learned skills that would be tested in the trenches of World War I and far-flung battlefields of World War II; the cold of Korea; the jungles of Vietnam; and the sands of Southwest Asia.
Source https://installations.militaryonesource.mil/in-depth-overview/fort-riley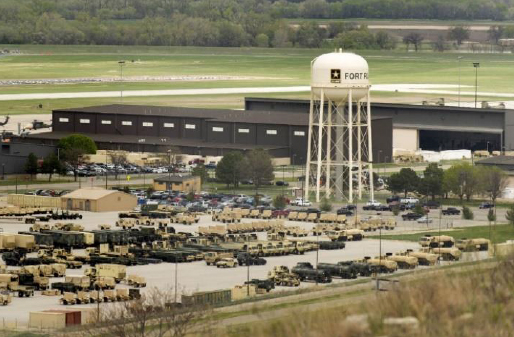 Project Description:
For over 20 years, AES Systems has provided Fort Riley with security systems and system maintenance services. Some of the video surveillance system installations include the Irwin Army Hospital, HQ buildings, barracks, health recovery facilities, as well as off-site clinics. AES has also installed wireless duress alarm systems for critical health service facilities on base.
AES has performed on maintenance contracts for these systems, as well as ongoing equipment upgrades, phone support for troubleshooting issues and on-site equipment trainings.
Quarterly site maintenance visits include cleaning cameras, replacing failed cameras, monitors, DVR, NVRs, or other failed components, adjusting camera views, checking health status information of all relevant equipment and site assessments for other potential issues.