Commercial
Whatever your business demands, we can design systems to secure and support your operations.
Market Portfolio
Commercial clients across industries, from Healthcare, Education, and Corporate sectors have relied on our team to provide real-world solutions for their security and management needs. We work close with our client's IT department to provide easy to use IP based systems.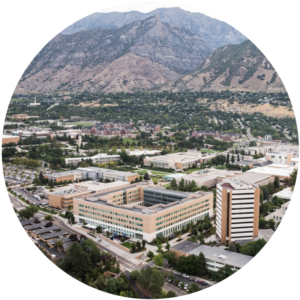 BYU Video System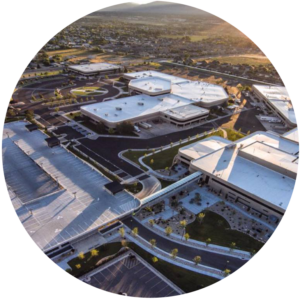 Merit Medical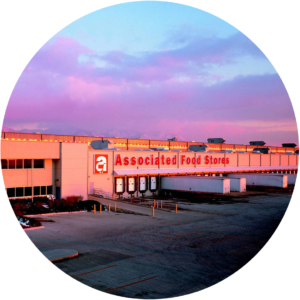 Associated Foods
Our Most Popular Products Include
Turn-key Integrated Security Systems
Video Surveillance
Access Control Systems
Intrusion Detection Systems
Remote Alarm and Video Monitoring
Video Analytics
Cloud-based Video Management Systems
Commercial Grade
Commercial security systems comprise both standalone and integrated configuration units. They perform one or more of the following functions:
Premises access control, Video surveillance, Fire, heat, water, and/or entry alarms, Remote status alerts and management, Energy management of HVAC systems (heating, ventilation, and air conditioning), control lighting and power-on and power-off, and designated equipment.
Custom Mounting
AES provides installation options used for installing cameras in different locations. We have designed custom installations inside tanks and vessels, towers, vehicles, quick release units, and camera lowering systems.
Surveillance
We provide the latest IP networked cameras to give audio-visual evidence through video analytics and identification.
Access Control
AES Systems offer access control units to manage entrances and exits as well as track employee activity. Our access control units are reliable, secure, and simple.
Intrusion Detection
The company provides state-of-the-art intrusion detectors and makes security easily obtainable with hard-wired sensors and detectors as well as wireless devices. AES Systems help clients monitor and respond to an intrusion in real-time.
Cloud Security
AES Systems cloud security solutions provide complete cloud management, 100% mobile and web browser viewing, and optional cloud recording. You can incorporate cameras at any time and change how long you keep your recordings. What we offer in cloud security contains highly scalable infrastructure, triple redundancy, and encryption at its best to ensure comprehensive security. The cameras can work with both low and high resolution. AES cloud security units are extensively compatible with IP and analog cameras.