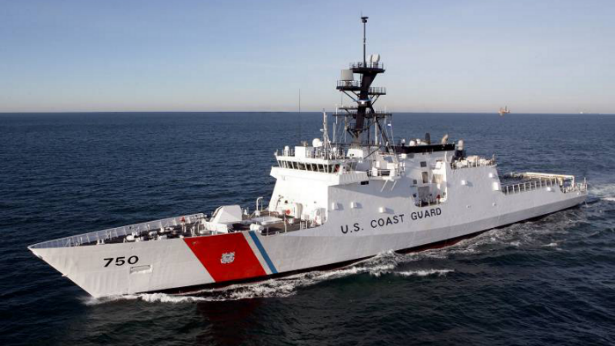 Client: United States Coast Guard
General Contractor: AES Systems
Project Description: Video Surveillance System, Intrusion Detection Systems, with 24/7 Monitoring
Project Timeline: 2013 – Ongoing
US Coast Guard Recruiting Offices
Established in 1790, the United States Coast Guard is one of the oldest organizations of the Federal Government.  It served as the Nation's only armed force protecting the sea until the creation of the Navy eight years later.  The Coast Guard today serves as a Military entity and Federal Law enforcement agency.  It operates under the Department of Homeland Security, enforcing the nation's laws at sea, marine environment, protecting the whole US coastline and ports, in conjunction with performing critical lifesaving missions.  When called to War time efforts the Coast Guard serves under the direction of the Navy.  
The Coast Guard protects and defends more than 100,000 miles of U.S. coastline and inland waterways, and safeguards an Exclusive Economic Zone (EEZ)

Encompassing 4.5 million square miles stretching from North of the Arctic Circle to South of the equator, from Puerto Rico to Guam, encompassing nine time zones – the largest EEZ in the world.

The over 56,000 members of the Coast Guard operate a multi-mission, interoperable fleet of 243 Cutters, 201 fixed and rotary-wing aircraft, and over 1,600 boats.
AES Systems designed and integrated Video Surveillance, Intrusion Detection, Video Intercom, and Access Control systems, for all 54 Coast Guard Recruiting offices around the continental United States and US Territories.  This large-scale integration project was successfully achieved through smart planning, strategic execution and the vast industry experience from the AES team. This also resulted in the project having a timely workflow schedule and high-quality consistent installation for each location.  Having strong relationships with industry vendors and suppliers, allowed AES to pass on additional cost savings to the Coast Guard for all project equipment.
AES continues to provide the Coast Guard Recruiting Offices with maintenance work, IDS monitoring service, site relocations, system upgrades, and new installations.  AES also provides phone support and training to all locations.  Site work is completed both by AES personnel and contracting with local companies as needed.  AES has provided great value in the ongoing protection of Coast Guard personnel, property and their patrons.     
Systems included the following:
IP Surveillance System

– Embedded NVR with multiple IP cameras.

IDS Alarm System

– Door contacts, Motion Sensors, Glass break sensors, Wireless Duress fobs

Aiphone Video Door Monitoring System

– Door Call station with receiver desk stations, electronic door release hardware and wireless fobs

Realtime Alarm Monitoring – 24/7 central station monitoring