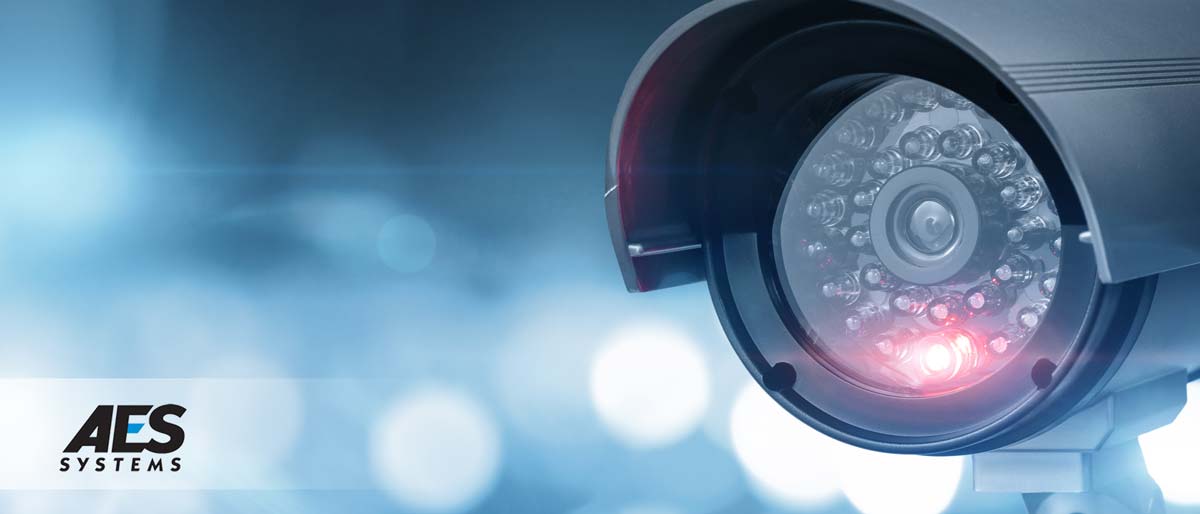 Being a business owner, or a CEO of a company requires a multifaceted proactive approach in protecting your organization from all the many external and internal threats that are present in our world.  One of the best ways to protect, secure, and provide peace of mind to your organization is with a Video Surveillance System.
I'll talk about a few of the many reasons why investing in a Video Surveillance system for your business or organization will be critical layer of defense, insight, and protection.
Powerful Data Tools
Gathering and tracking relevant data is a necessity to an organization's greater success.  Video Surveillance Systems have a unique way of helping to provide critical data and feedback in the way of data analytics either installed at the(edge)cameras, recording servers, or 3rd party software applications.
These data analytics can be used for, motion detection, facial recognition, reading license plates, counting people or objects, restricted area access alerts, objects left behind, and much more.  There are a host of Artificial Intelligence analytics that greater enhance many of these applications, such as, ease in searching recorded video setting a variety of filters to quickly find what you're looking for, and self-learning algorithms like environmental changes.
Having these powerful applications and tools through your video surveillance system at your organizations disposal, will become an invaluable method for gathering data and enriching your organization with insight about its security, customers, employees, and other processes in general.
Protect Your Business Assets
As part of operating any business protecting valuable assets like inventory, tools, machinery, and priceless data held on internal servers, will usually be a high priority for any organization.  Ensuring those valuable things are accounted for and protected, will greatly reduce waste, downtime, and operating costs.
Having a Video Surveillance System can protect a business's assets through being able to remotely monitor and utilizing smart data analytics programmed into the system to send notifications and alerts.  It will also help keep employees accountable and honest knowing video cameras are monitoring daily activities.  Having a video surveillance system will be one of the most proactive ways of protecting your business and its assets for years to come.
Employee Safety
People are the most important asset to any business or organization.  Employees have the right to feel safe and protected in their working environments.  One of the greatest ways of protecting and keeping people safe is through a video surveillance system.  A video surveillance system can achieve this by, tracking and identifying potential threats or hazards in the workplace.
This can be done by utilizing smart analytics built into the cameras, or by security staff members monitoring camera feeds, being alerted of potential threats or problems. Another way is through monitoring critical work areas that may not be safe for unauthorized personnel.
Knowing where people are in the case of an emergency is critical in being able to send for help, and in evacuation situations.  Employees can show up each day to work with the peace of mind that their environment is secure and protected.
Save Money
Most business or property owners are aware that many insurance policies offer discounts to those that have a video surveillance system installed on the premises.
Yet another way that a video surveillance system can save you money is by monitoring critical processes to confirm things are running smoothly.  If downtime of machinery or other processes can be avoided altogether, money will most definitely be saved.
Providing Evidence

In the case that a crime or other incidents occurred on your business premises and an investigation needs to take place to determine what happened, having a video surveillance system will be an invaluable tool and resource.
Helping to provide an accurate timeline of events and aligning video footage to eyewitness accounts can be a crucial piece of testimony for police reports.
Enjoy Greater Peace of Mind
Knowing that your business or organization is protected by a Video Surveillance System will provide you with the confidence keep your valuable information, employees, and other assets safe.
Advancing your security operations with the use of advanced hardware and powerful software analytics in your Video Surveillance system will increase safety, awareness, and potential vulnerabilities to your organization.
At AES Systems we offer engineering/design, installation, service/maintenance, and sell parts from a wide range of manufacturers to meet our customer's specific specifications.  With over 35 years of industry knowledge and experience, let us help you with all your security needs.